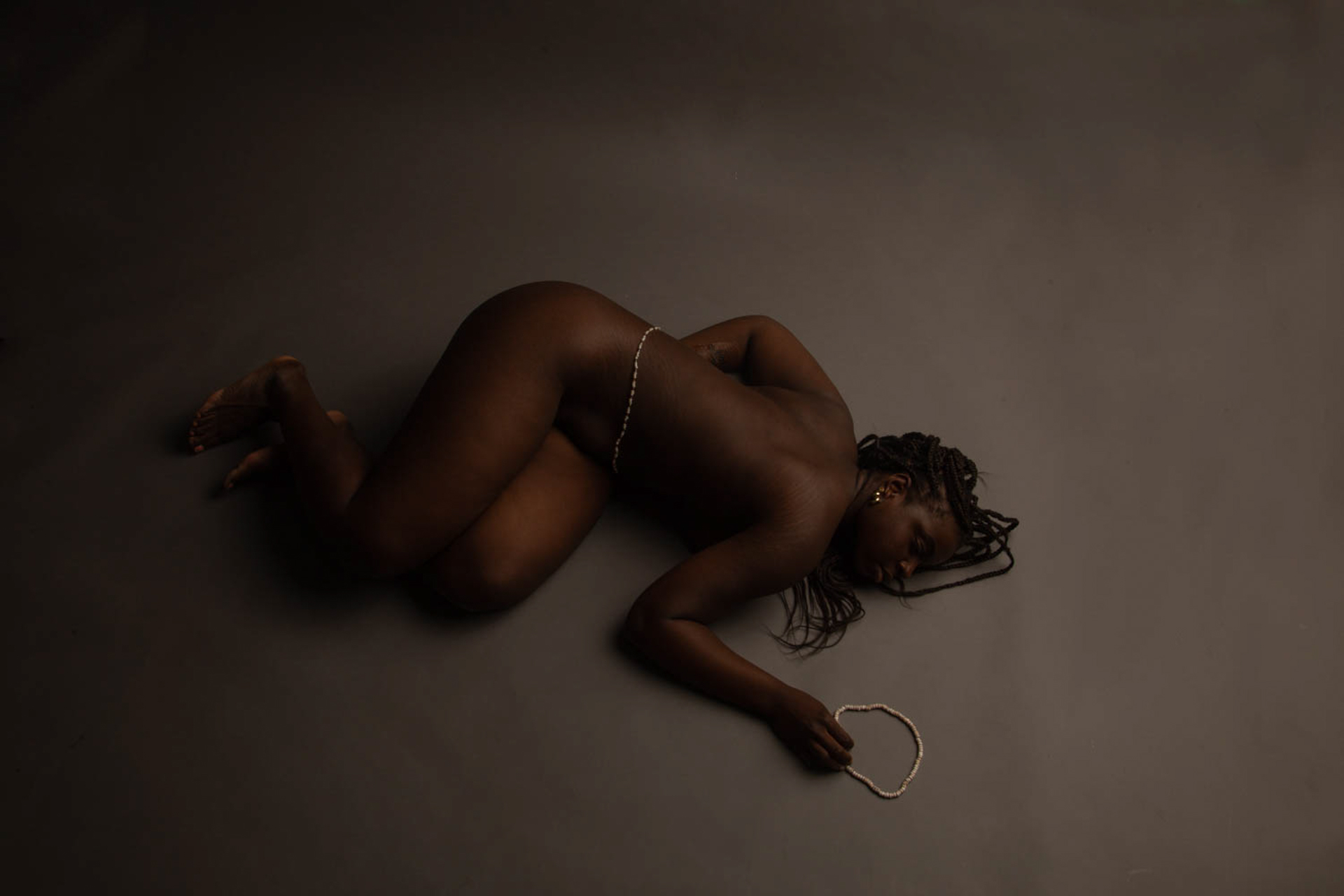 Abjected reflects how the present self of being a black woman has always been in a rejected state by society when we were slaves, second-class citizens to now. The images are an exploration of how these experiences are present in today's age and how simple things that were natural seem to be a time for society to objectify and judge, but try to duplicate it through artificial methods. They reflect the feelings that I, the artist, have been victimized by and categorized to feel. They hold a place of judgment and questions that I can't seem to find the answers to. Why are we still fighting for a place in a society that judges us before we speak?
they laugh at my hair
they laugh at my lips
they laugh at my curves
they laugh at my skin
I'm not feminine
I'm not quiet
I'm not elegant
nor I'm pretty
I am something
to never be looked
I am something
that was never worthy;
but…
they want my hair
they want my lips
they want my curves
they want my skin
I'm the inspo
I'm the blueprint
I'm what they want
but never worth it
I am a black woman.